Davis doesn't  claim to 'cure' dyslexia. And quite simply, we wouldn't want to!
Our aim is to enhance rather than limit the strengths and talents that every dyslexic has. We quite simply utilise their visual learning style to correct the associated learning difficulties.
Using the Davis methods, I assist clients to discover that learning can be easy, and that they don't have to work hard; they can achieve, discover the joy of learning and generally be successful in life.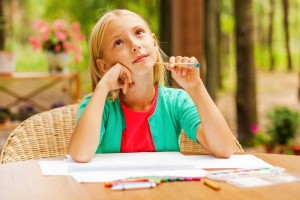 But most of all, my personal goal is to improve their self-esteem. For that can be the most disabling aspect of dyslexia if it is not addressed. If clients leave me feeling better about themselves and with a newfound confidence, then I feel that we together have succeeded. I have done my job.
I help them recognise that they are actually smart, and can do things others can't. Using their rapid picture thinking ability and uniquely individual learning style they can overcome and correct their challenges, particularly in the areas of literacy and/or numeracy, but also in other aspects of their lives.
Focussing on the individuals' goals, we work together in a fun, creative and positive way in a supportive learning environment.
My passion is to help transform lives, facilitating and enabling these gifted individuals to break through the barriers and unlock their hidden potential.
I look forward to making a difference!